Your Pest Control Service
Experts in Michigan!
Patriot Pest Control is a pest control service company serving Jackson & Lansing, Michigan. We offer various services, including pest control for residential areas as well as commercial properties. In addition to Jackson and Lansing, we also service the surrounding area.
We are a locally owned and operated business specializing in pest control services in Michigan, based in Jackson.
As a local provider, we are committed to serving our community. In order to provide our customers with the best, we treat them as family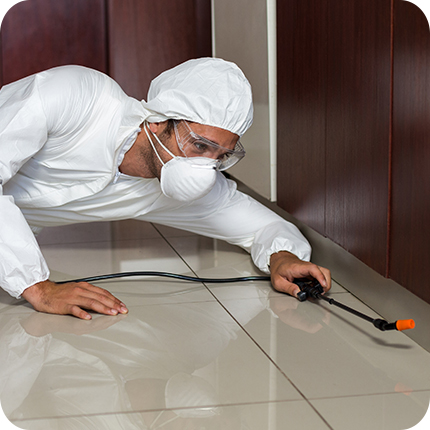 We offer pest control services for residential areas as well commercial properties. Not only do we provide termite inspections and treatments, but also, wasp treatment, rodent control, and much more.
Our team is dedicated to serving the community and treat our customers like family. We assure all of our staff to be friendly and knowledgeable about our products and services. In addition, all of our technicians are professional and trained to handle any pest problem you may have.
Prompt & Courteous Service
We understand that pests can be a significant inconvenience for homeowners. That's why we work hard to provide prompt pest control service with courteous technicians. Above all, our technicionas will treat your home with the respect it undoubtedly deserves. 
Dependable Appointment Times
We know how important it is to have an appointment time you can unquestionably depend on when you need it most. As a result, we make sure to schedule appointments at times convenient for you so that you can take advantage of time with your family and work.
Meet The Patriot Pest Control Service Team
More Pest Control Services
Our Pest Control Service Locations
545 Lansing Ave Jackson, MI 49201
3200 west Main St Lansing, MI 48917